My work is the stories we tell about our bodies.
I believe writing is an act of power, and that creative writing workshops are where we come to understand and wield our power.
Having worked with hundreds of students in diverse settings, I'm most interested in writing's ability to disrupt and transform. I seek to work with talented, motivated writers who have an artistic vision for their work; those who have a nagging feeling that writing is an important next step in their spiritual journey; and those who recognize the critical role writing plays in opening conversations around social justice. I invite into the fold new writers who have just begun to explore the stories of their bodies, and those who would thrive in the unique community that forms when we unsilence ourselves. I'm especially qualified to work with those writing stories of trauma, illness, and sexuality. I offer much to those about to begin international reporting or launch creative crowdfunding projects. I'm a craft geek, insisting on the importance not only of telling our stories, but telling them well.
Over the last few years I've developed unique pedagogies for teaching to the craft challenges, social barriers, and physiological hurdles of writing about the body. My classes are intended to be provocative and cross-disciplinary. We mix science and poetry, philosophy and culture. We work to stay embodied. We laugh a lot. My classes are built to be islands of safety; I've tallied more than 30 hours of training in trauma sensitivity, and I'm a Certified Sexologist. I ask that my students be brave, stepping into vulnerability and walking toward discomfort. Who we are as people is an inextricable part of who we are on the page; when we work on one, we inevitably grapple with the other.
The most important work we do unfolds in places we fear. Join me-- step into your story.
(Read my whole teaching philosophy here.)
(Get behind the scenes details on the making of these embodied, sex-positive, and trauma-informed classes.)
We need your stories. Take a writing class with Kati.
What stories does your body have to tell? How might you birth them in a way that others connect with deeply? Kati's classes are creative, rigorous, and inclusive. Read testimonials from Kati's former students here.
Upcoming classes & events include:
Creative Coaching
I offer manuscript readings, creative coaching, MFA application consulting, and manuscript diagnostics.
For $140, I offer a comprehensive letter discussing any single work of nonfiction up to 25 pages. The letter will identify the key craft choices at work and suggest whether or not they are operating in the way the writer intends. The letter will also offer questions to move the essay forward, ways of enlarging or sharpening the topic at hand, and potential homes for it in the publishing world. This package includes follow-up e-mails with the writer or a conversation of 2o minutes about the work. Reading a revised version afterward is an additional $50. This service is not intended for multiple essays that add up to 25 pages unless your interest is in the way the pieces work together. I'm open to reading multiple chunks of your book or to provide feedback on complete book-length works; message me for a quote. I'm open to reading very short essays for a smaller fee on a case by case basis.
For $495, I offer a four-session creative coaching package. The package includes: an introductory conversation about your creative goals, in which we explore your relationship to the creative process and set a timeline for our work together; reading, writing, community engagement, or other artistic assignments intended to shake up, settle down, or reconnect your creative life; conversations that help you notice your creative road blocks, give you permission to work in a certain way, help you find a place to start, reset your space, or build the discipline of showing up; and deadlines as necessary to jump-start the work you've longed to do. I encourage you to use all four sessions within two months to create a sense of movement in your life--a sprint, in Seth Godin's terms.
For $395, I'll be your sounding board through the MFA application season. We'll start with a one-on-one call or coffee to establish where you are in your writing life and MFA journey. If you're not sure yet, we'll work together to flesh out the style of MFA program that will work best for you, considering professors, funding models, locations, length, and residency types. We'll talk about what personal statements are and what they indicate to an application committee. I'll provide feedback on both your personal statement and your work sample, and I'll otherwise provide support through the process. note: Working with me in this way does not guarantee a letter of recommendation. How many letters I write each season depends not only on the depth of our connection but the amount of time I have to offer and whether former students have already asked me for a significant number of letters. In short, this package is a way to improve the focus and sharpness of your application--not a way to purchase a recommendation.
New! For $595, I'll help you warm up for MFA season. Whether you just got into a program and want to start "in shape," or are preparing to apply to an MFA, this package will help you develop a body of work quickly. Over three or four months—you decide—you'll turn in four new essays and two revisions, receiving detailed feedback that helps get your brain in shape for the application process. We'll also design a book list together that broadens your literary lens, and which helps land you in the middle of literary conversations relevant to your work.
New! For $1200 up to 150 pages, and $6/page after that, I'll diagnose what's holding your book manuscript back. This is a service designed for manuscripts that are far along, which have already seen years of work and several drafts. If your book feels like it's beautiful or compelling in many ways, while also seeing editorial or agent rejections, or if your book feels like it's just… off, not quite there yet, for reasons which are hard to pinpoint— this service is for you. I'll write you a comprehensive letter discussing the main craft choices your book is making and what I see it trying to do in the world currently, and I'll suggest directions for revision that will help it land more fully. You'll receive in-text comments that help you understand where my thoughts are coming from and what needs to be done next.
For all coaching packages, please know: While I'm happy to help you troubleshoot a particular moment in your artistic life, our deepest and most difficult contract is this: only you can sit down and actually write.
Ashland University Low-Residency MFA
With a highly diverse, up-and-coming faculty, AU's Low-Residency MFA can help birth your memoir, narrative journalism, or hybrid creative nonfiction project. Consider applying to Ashland to work with Kati and other nonfiction faculty Lauren Markham, Chris Feliciano Arnold, Lily Hoang, Angela Morales, and Kate Hopper, as well as a cadre of searingly-good poets & fiction writers. In this low-residency program, you can keep your job and live where you love while elevating your craft to the next level through personalized feedback. Ask Kati a question about Ashland University's Low-Res MFA in the contact form below.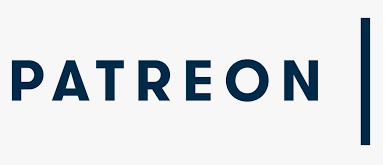 A literary life is full of uncertainty. You can honor the writing you love and help me make better art with a monthly Patreon pledge.